A trustful source to help you organize your wedding, meeting or any event in Costa Rica.
Our goal is to be a direct line of communication between clients and local vendors.
We want to bring to you the many wonderful artists and professional vendors available here to supply for your wedding day.
Local people with superb quality at unbeatable prices, all available to you in one click.
Easy and comprehensive way to contact and book recognized vendors within Costa Rican Wedding Industry
5 easy steps to book local vendors with guarantee for their services.

RECYCLED ITEMS >>
You planned a beautiful decoration setting for your destination wedding…
WEDDING LOCATIONS >>
We love sharing those wonderful locations with you, each of them offer an unique something…
VENDORS WE LOVE >>
Enjoy the labor of love by many of our favorite vendors
FAVORITE PHOTOS >>
Get in the wedding mood browsing our favorite handpicked photos , we cannot stop thanking our top...


Courtney & Tony

Sylvia, I first want to start off with a HUGE THANK YOU! You and your team invested a lot of time and care into planning our wedding and making our day perfect. You were a breeze to work with you and you made my life as a bride very easy and stress free. You communicated effectively and in a timely manner and I appreciated that your info was HONEST, and not necessarily monetary driven. It was easy to trust you in that you knew what I wanted and that you would do whatever you could to make that


Wedding Guest Services

Weddings are a big event in everyone's lives. From the happy couple to the distant relative, a wedding will create a unique feeling for each individual attending. It's a special occasion and one to be celebrated in the best possible way. When you choose to have a Destination wedding, you can be sure that your guests are the nearest and dearest of all of your friends and family. They wouldn't miss it for the world. At Discovery wedding guest, we understand that your guests are not only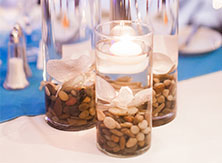 RECYCLED ITEMS
Browse through our extensive list of recycled articles available to make your wedding chic and beautiful.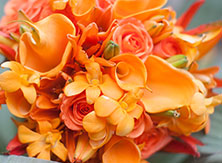 BLOG
I met Valentina and Jose no long ago, they both love the beach, and share their enthusiasms for art and photography ! This young couple is in love...