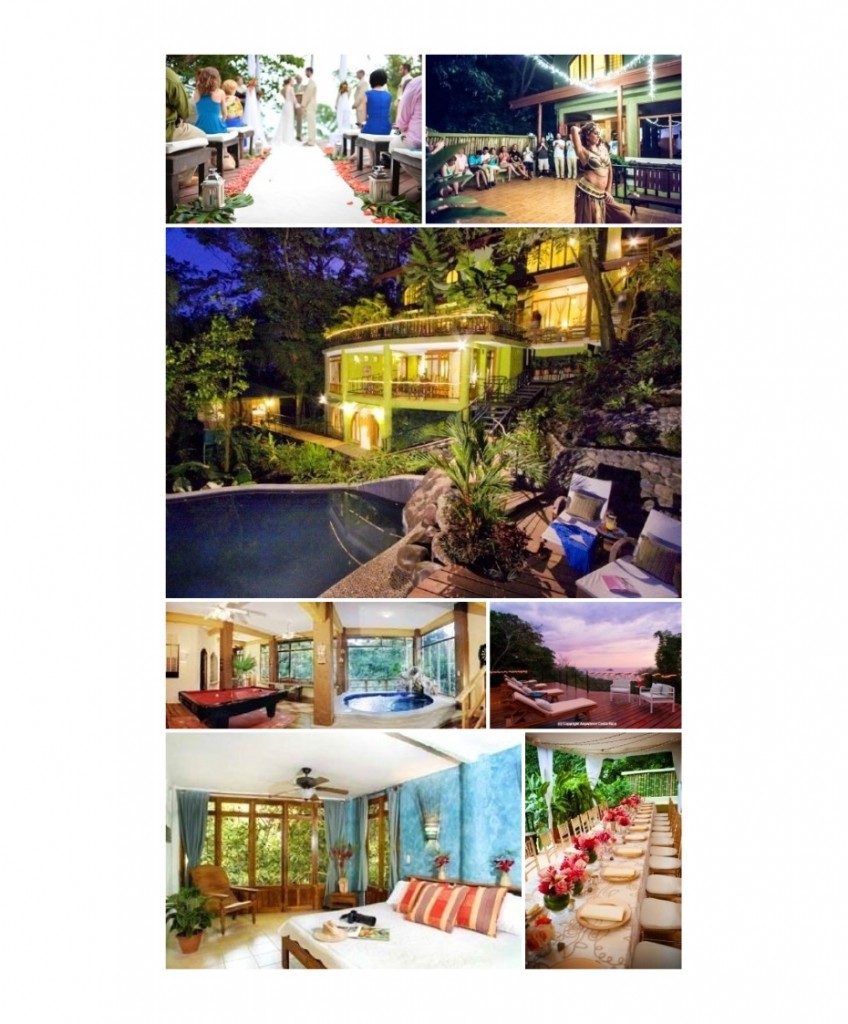 Casa Las Brisas at Manuel Antonio is one of our favorite places for great weddings, its beauty and natural surroundings will leave you breathless!
The House can cater up to 50 people, and it has ocean view at the top deck for a romantic ceremony and comfortable space on the back terrace for reception.
They also offer a chef included in your rental, Chef Stefano is well known in Manuel Antonio for his wonderful food , he has combined the secrets of French cuisine with the tropical and fresh flavors of Costa Rica !
Planning a wedding at this house is always a pleasure !
Photography by Ale Sura and Mike Blum