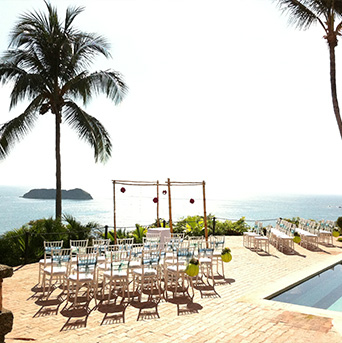 Sylvia you did an amazing job! You surpassed my expectations and all the vendors you used were of a high quality and at a great cost. You made my day absolutely amazing!
Vendors:
Cake was great! Sweet Constructions did a great job
DJ. They did an amazing job with the music. My guests actually thought we handpicked most of the songs because they were exactly the songs that we love.
Dancers. They were amazing! My guests are still talking about them and how fantastic they were.
Fireworks. They were great! The display surpassed our expectations and our guests loved them!
Rehearsal dinner: Ronny's place was amazing. There was so much food and it was delicious. Flowers and decor: Everything looked fantastic and was exactly what I envisioned.
Lawyer. Nikole did a great job.
Photographer: The recommendation of using Jessica and Jason was great. They were amazing and professional.
Overall our wedding day surpassed our expectations and was exceptional! Thanks so much for making it happen for us! You and your staff are amazing!
Muchas gracias from Jenn and Vanc